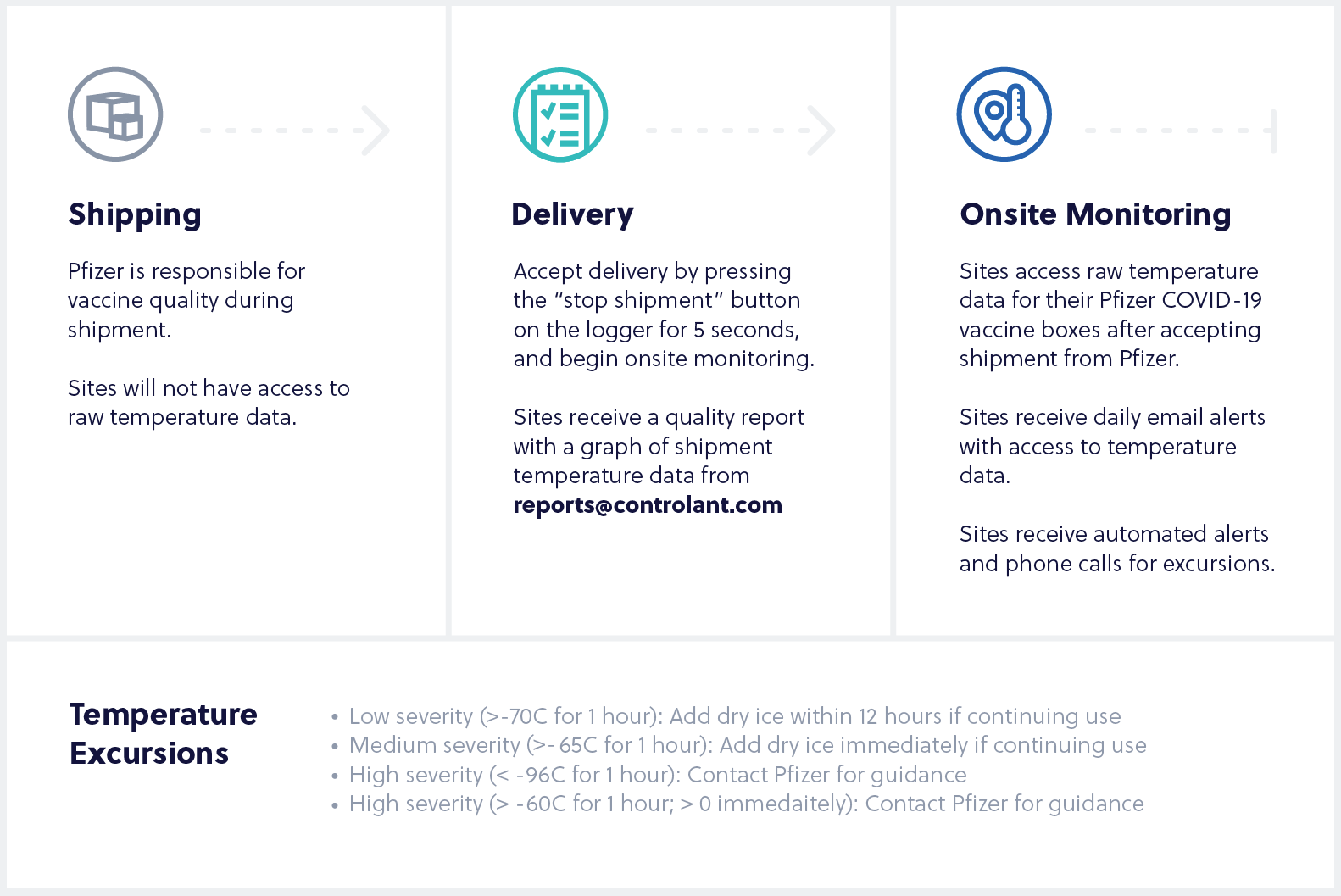 Controlant Onsite Monitoring Playbook (PDF)
Click the button below to view the Playbook, which includes instructions on shipment notifications, delivery instructions, the onsite monitoring process, and updates & notifications.
Instructional Videos
Click the videos links below to view specific instructions.


Video 1: Unbox your vaccines.
Video 2: Access your quality reports.
Video 3: Deactivate single shipments.
Video 4: Opt out of all onsite monitoring.
Video 5: Opt in to onsite monitoring.
Video 6: Return the empty box.
Video 7: Confirming cell service.
Video 8: Manual data upload instructions.
Video 9: Download temperature history.
Video 10: Charge the logger battery.
Video 11: Change your site contact information.

Video 12: Troubleshoot monitoring issues.
Video 13: Logger replacement process.