Please note: Onsite Monitoring will no longer be available starting November 25, 2022. Please contact your local immunization director for further questions.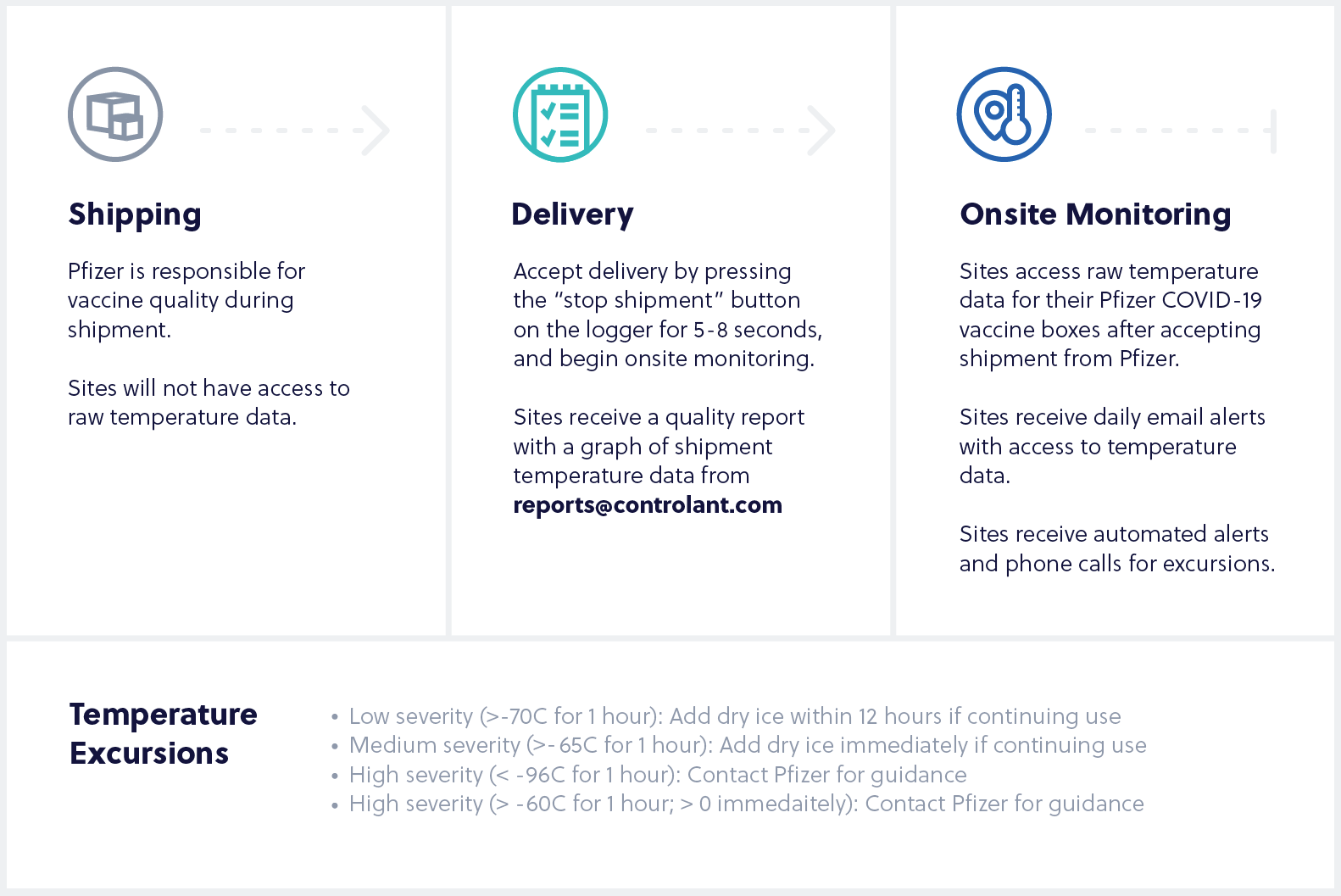 Controlant Onsite Monitoring Playbook (PDF)
Click the button below to view the Playbook, which includes instructions on shipment notifications, delivery instructions, the onsite monitoring process, and updates & notifications.
Instructional Videos
Click the videos links below to view specific instructions.


Video 1: Unbox your single use shipper.
Video 2: Unbox your
reusable shipper

.
Video 3: Access your quality reports.
Video 4: Deactivate single shipments.
Video 5: Opt out of all onsite monitoring.
Video 6: Opt in to onsite monitoring.
Video 7: Return the empty box.
Video 8: Confirm cloud connection.
Video 9: Manual data upload instructions.
Video 10: Download temperature history.
Video 11: Charge the logger battery.
Video 12: Change your site contact information.

Video 13: Troubleshoot monitoring issues.
Video 14: Logger replacement process.