Get the free ebook
Building a connected food safety cold chain:
Current challenges and next steps
Complex cold chains, an increase in consumer and regulatory demands, the influence of media, a threat of litigation or even criminal prosecution, and squeezed margins are bringing food quality and safety initiatives to the forefront of food businesses.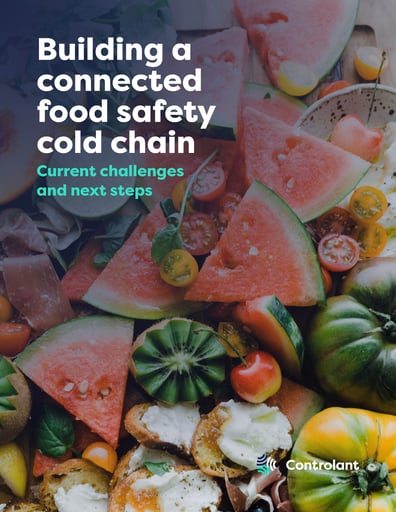 These days, maintaining a strong versus a weak cold chain can literally make or break your business. Food freshness, consistent quality, and safety impact your brand—and your bottom line.
In this ebook, we discuss how an end-to-end cold chain visibility program that includes real-time environmental monitoring and product movement traceability can help mitigate risk, drive customer loyalty, and boost profitability.
Chapters include:
Farm to fork: Current cold chain challenges and risks
Key elements to building an intelligent, automated cold chain
Common misconceptions about real-time cold chain traceability
A customer's take on visibility: Chipotle's case study
Recommendations for adopting an end-to-end solution